Forth Green Freeport is an opportunity to be grasped.
It has the potential to create 50,000 high quality, green jobs in areas of local deprivation.
Forth Green Freeport will act as a catalyst for new green technologies, alternative fuels and renewable energy manufacturing – accelerating the nation's just transition to net zero.
Alongside major upgrades to infrastructure and technology backed skills development programmes for young people and harder to reach communities.
Forth Green Freeport will stimulate the country's re-industrialisation and accelerate Scotland's industrial cluster's vital path to a cleaner future.
We aim to create the skills for tomorrow, using our knowledge of today.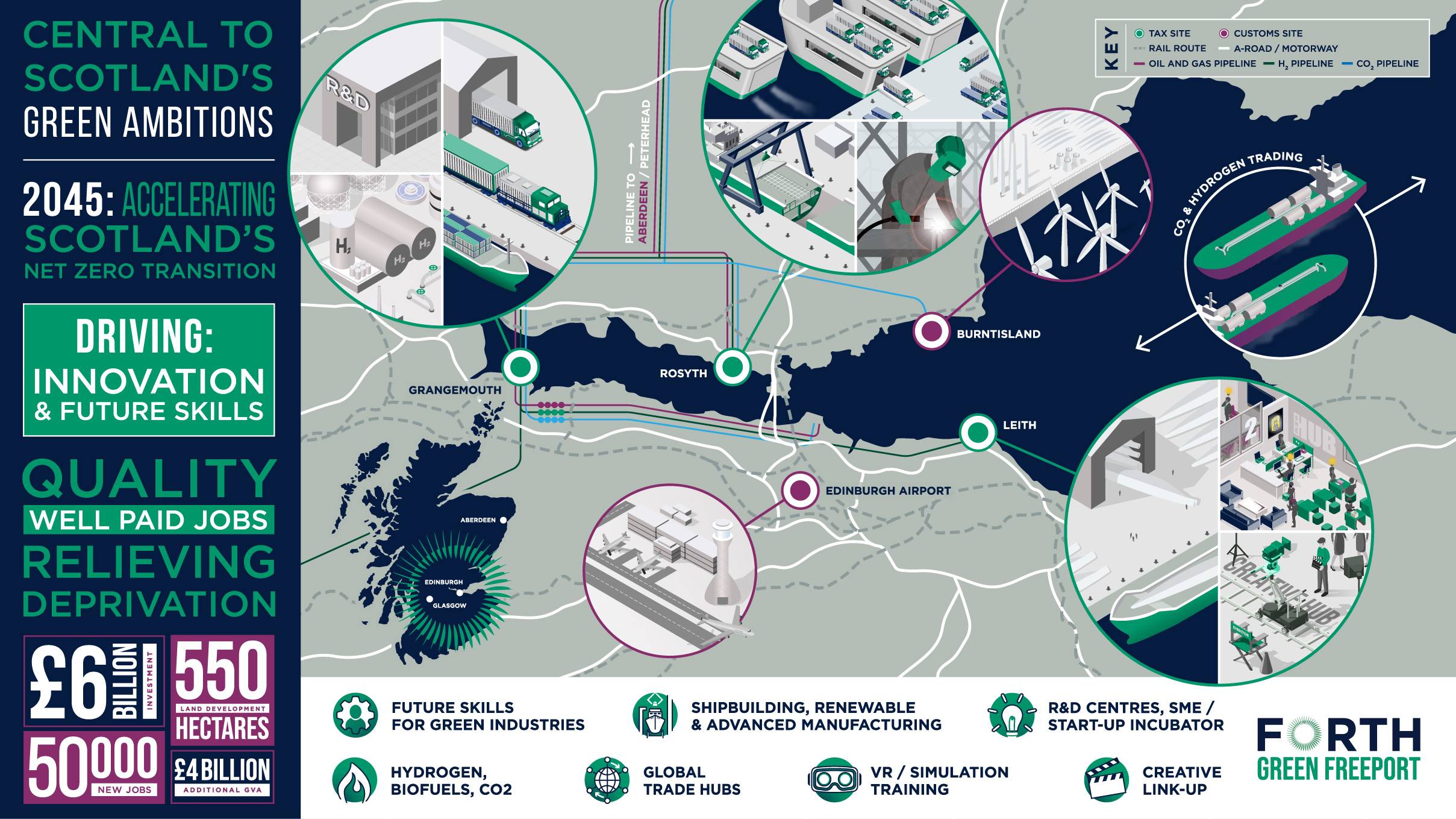 Transformational Forth Green Freeport bid is shortlisted
Creating Rosyth's place in a Forth Green Freeport
So much starts here…
This is the starting point for Scotland's net zero journey – in collaboration with global companies, emerging local start-ups, academic, innovation and public sector partners, we're ready to map out the way forward.